Project Members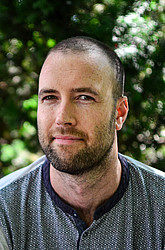 Dr.phil. MA
Rory Archer
Tel.:+43 316 380 - 6812, 6826
Email: rory.archer(at)uni-graz.at
Consultations: on request, please email
Rory Archer leads the FWF research project 'To the Northwest! Intra Yugoslav Albanian migration (1953-1989)'. His research is focused on the social history of Yugoslavia (labour history, gender history, socialism, housing, everyday life and popular culture). He also works as a lecturer at Konstanz University and is a guest lecturer at CEU Budapest/Vienna (Nationalism Studies Program) and the University of Belgrade (Faculty for Political Sciences). From 2016-2018 he was Mellon Post-Doctoral Research Fellow at the UCL School of Slavonic and East European Studies. He has published in journals including Labor History, History and Anthropology, Social History and Nationalities Papers.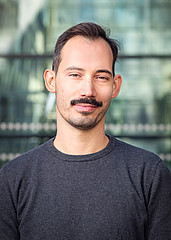 MA
Mladen Zobec
Tel.: +43 316 380 6826
Email: mladen.zobec(at)uni-graz.at
Mladen Zobec is a Law and Politics doctoral student at University of Graz and works at the Centre for Southeast European Studies as a researcher on the project "To the Northwest! Intra-Yugoslav Albanian migration (1953-1989)". He holds a BA and MA in Sociology from the University of Ljubljana. His research interests are centred on the social and political history of the Socialist Yugoslavia. He worked as a teaching assistant for Sociology at the University of Ljubljana and has been a regular author of broadcasts at Radio Študent, specialising in topics related to the South-eastern European societies.
MSc
Lura Pollozhani
Tel.: +43 316 380 - 6828
Email: lura.pollozhani(at)uni-graz.at
Lura Pollozhani is a Researcher with the H2020 Connekt project and a PhD candidate on Law and Politics at the University of Graz, researching citizenship practices in divided societies, social movements, radicalization and violent extremism. She completed her MSc in European Studies: Ideas and Identities at the LSE and her BA in International Relations at Malmö University. Previously she has worked as an Advisor to the Prime Minister of North Macedonia on cooperation with international organizations. She went on to work for the UNHCR as an external engagement officer. She has worked as a Researcher at the University of Prishtina and as a University Assistant at CSEES.
Dr.theol. MA.
Valeryia Saulevich
Email: valeryia.saulevich@uni-graz.at
Valeryia Saulevich is a postdoctoral project assistant at the Center for Southeast European Studies. She studied theology at the Belarusian State University (Minsk, Belarus), Humboldt University of Berlin (Germany) and University of Graz (Austria). She obtained her doctoral degree at the Institute of Pastoral Theology and Pastoral Psychology in Graz. In her dissertation Valeryia Saulevich explores embodied forms of implicit religion in daily life of asylum-seeking women in Austria and the connection of those embodiments to intercultural processes. Her topics of research include migration and refugee experiences of women, interculturality, religion, body and vulnerability. She further specializes in qualitative methods, ethnography and embodiment as a methodological approach. Valeryia Saulevich is also a certified gestalt pedadogian. Her ethics and analytical reflection are inspired by the sensitivity to the issues of gender, race, ethnicity, religion, and politics in its current and historical dimensions.
PhD
Ana Pajvančić-Cizelj
Tel.: +43 316 380 - 6697
Email: ana.pajvancic-cizelj(at)uni-graz.at
Ana Pajvančić-Cizelj is a Marie Skłodowska-Curie postdoctoral fellow at the Center for Southeast European Studies, working on the project Spatialities of Europeanization in Western Balkans. From 2021, she holds a position of Associate professor at the Department of Sociology, Faculty of Philosophy, University of Novi Sad. In 2017, she was a visiting researcher at the Department of Landscape planning, University of Natural Resources and Life Sciences (BOKU), Vienna, within the Austrian Academy of Sciences' Joint Excellence in Science and Humanities programme. She received her BA, MA and PhD degrees in Sociology, from the University of Novi Sad. She is a member of the international working group Gender and Climate just Cities and Urban Regions within the ARL – Academy for Territorial Development in the Leibniz Association. Her research interests are in the area of urban sociology with a focus on global urban processes, feminist urban studies, urban ecology and cities in Southeast Europe. She published in international journals such as Territory, Politics, Governance and European Journal of Women's Studies.
Dr.
Nejra-Nuna Čengić
Tel.: +43 (0)316 380 - 6819
Email: nejra.cengic@uni-graz.at
Nejra Nuna Čengić is a Marie Curie Postdoctoral fellow at the University of Graz, Centre for Southeast European Studies. She holds a PhD in the Anthropology of Everyday Life from AMEU-ISH Ljubljana, Slovenia. Her research interests and work focus on precarious work, gender, memory(-ies), storytelling and violence. She made a significant contribution to the establishment of the Gender Studies Programme at the University of Sarajevo, where she gained most of her working experience. Her current research project deals with domestic paid female care work.